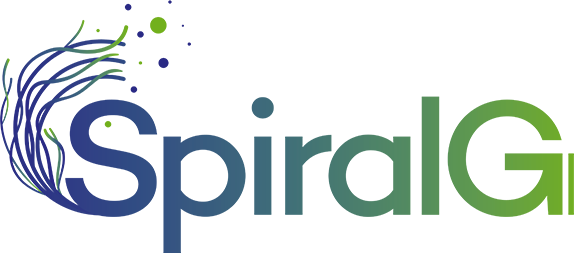 Making the Best of Spirulina Biomass
From Sustainably Produced Biomass to Valuable Phycocyanin and co-Products SPIRALG was the  unique successful aquatic biomass project, within the very competitive European H2020 BBI-JU Innovation Action – Demonstration call for proposals published in 2017 (TRL 6-7). This call has the aim to support projects able to demonstrate the efficient operation of a full value chain based on algae that produces valuable products.
In this perspective, SPIRALG was granted 4 million € to demonstrate the sustainable feasability of biorefining EU produced Spirulina biomass in the agro-food and health sectors. SPIRALG is coordinated by Greensea (France) and gathers 4 other partners (Algaia, Milis Energy, Mial and UCD) in order to complete the whole value chain, from sustainably produced biomass to high value products able to reach the market.